Scholarships
Each year thousands of dollars in scholarships are awarded to land surveying students. Click on the logos below to learn more about scholarships provided be WFPS state associations.

WFPS Scholarship & Relief Fund
The WFPS Disaster Relief and Scholarship fund has been established through the NSPS Education Foundation. Donations are now being accepted. The criteria and application information is attached and can be found on the WFPS website. Urgent assistance is needed for land surveyors that have been affected by the California wildfires.
Donations can be made mailed to WFPS: 526 South E Street, Santa Rosa, CA 95404.

Click Here to Download WFPS Foundation Criteria and Applications
WFPS MIKE MICKIEWICZ MEMORIAL SCHOLARSHIP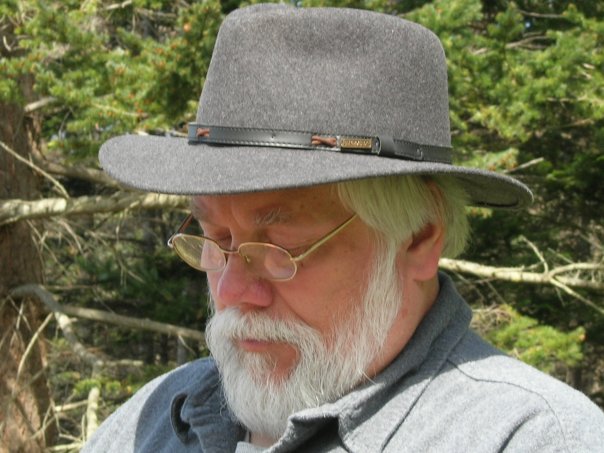 On Friday, January 27, 2012, Mike passed away suddenly at 62. Mike became a Professional Land Surveyor in October of 1978 and served in many leadership roles at the chapter and state levels in the Land Surveyors of Washington (LSAW), the state section of the American Congress on Surveying and Mapping (ACSM) and as a delegate to the Western Federation of Professional Surveyors (WFPS). He was a mentor to many young surveyors over the years. Mike enjoyed the outdoors, camping, woodworking and puttering in his barn. His family always came first and he was a true friend to many.
Past recipients of WFPS Scholarships
2012-2013 Scholarships
Beau Immel, CSU Fresno, Fresno, CA
Corey Pippin, CSU Fresno, Fresno, CA
Frank Kapoko Kamtchang, New Mexico State, Las Cruces, NM
2005-2006 Scholarships
James Jacobs, Metro State Denver
Branden Lee Langley, New Mexico State University
Julian Sisneros, Metro State Denver

2011-2012 Scholarships
Michelle S. McBride, OIT Klamath Falls, OR
Jason Weisz, OIT, Klamath Falls, OR
Lee Wilson, New Mexico State University, Las Cruces, NM

2010-2011 Scholarships
Michelle S. McBride, OIT Klamath Falls, OR
Carl Magagnosc, California State University Fresno, CA

2004-2005 Scholarships
Rual Rubio, California State University Fresno
Joesph Young, OIT Klamath Falls
Allen Ballinger, California State University Fresno
Buku Saliz, University of Alaska Anchorage
Wayne Hancock, Metro State Denver
Kenneth DeMeurichy, California State University Fresno
David Morgan, New Mexico State University
Brian Gammel, California State University Fresno

2009-2010 Scholarships
Robert Femling, OIT Klamath Falls, OR
David McIntire, OIT Klamath Falls OR
Rodrigo Valdez, California State University Fresno
David Biswanger, California State University Fresno

2008-2009 Scholarships
Robert Femling, OIT Klamath Falls, OR
David McIntire, OIT Klamath Falls OR
Khae Saetern, California State University Fresno
David Biswanger, California State University Fresno


2003-2004 Scholarships
Anthony Squellati, California State University Fresno
Rual Rubio, California State University Fresno
Janet Scott, OIT-Klamath Falls
Nicholas Vanlandingham, California State University Fresno
Leithan Heitzig, California State University Fresno
Karl Scherbel, Idaho State University
Kenneth DeMeurichy, California State University Fresno
Brian Gammel, California State University Fresno

2007-2008 Scholarships
Paul Fridley, California State University Fresno
Scott Wohlgemuth, California State University Fresno
Marshall Fargen, California State University Fresno
Ronald Grace, OIT Klamath Falls
Jatin Chauhan, California State University Fresno

2006-2007 Scholarships
Branden Langley, New Mexico State University
James Jacobs, Metro State Denver
Jennifer Heller, OIT Klamath Falls

2002-2003 Scholarships
Christian Clausen, New Mexico State University
Serena Kubiak, California State University Fresno
Jamie Sause, California State University Fresno
Brian Smith, OIT Klamath Falls
Leithan Heitzig, California State University Fresno
Christopher Jones, New Mexico State University
Janet Scott, OIT Klamath Falls
Anthony Squellati, California State University Fresno